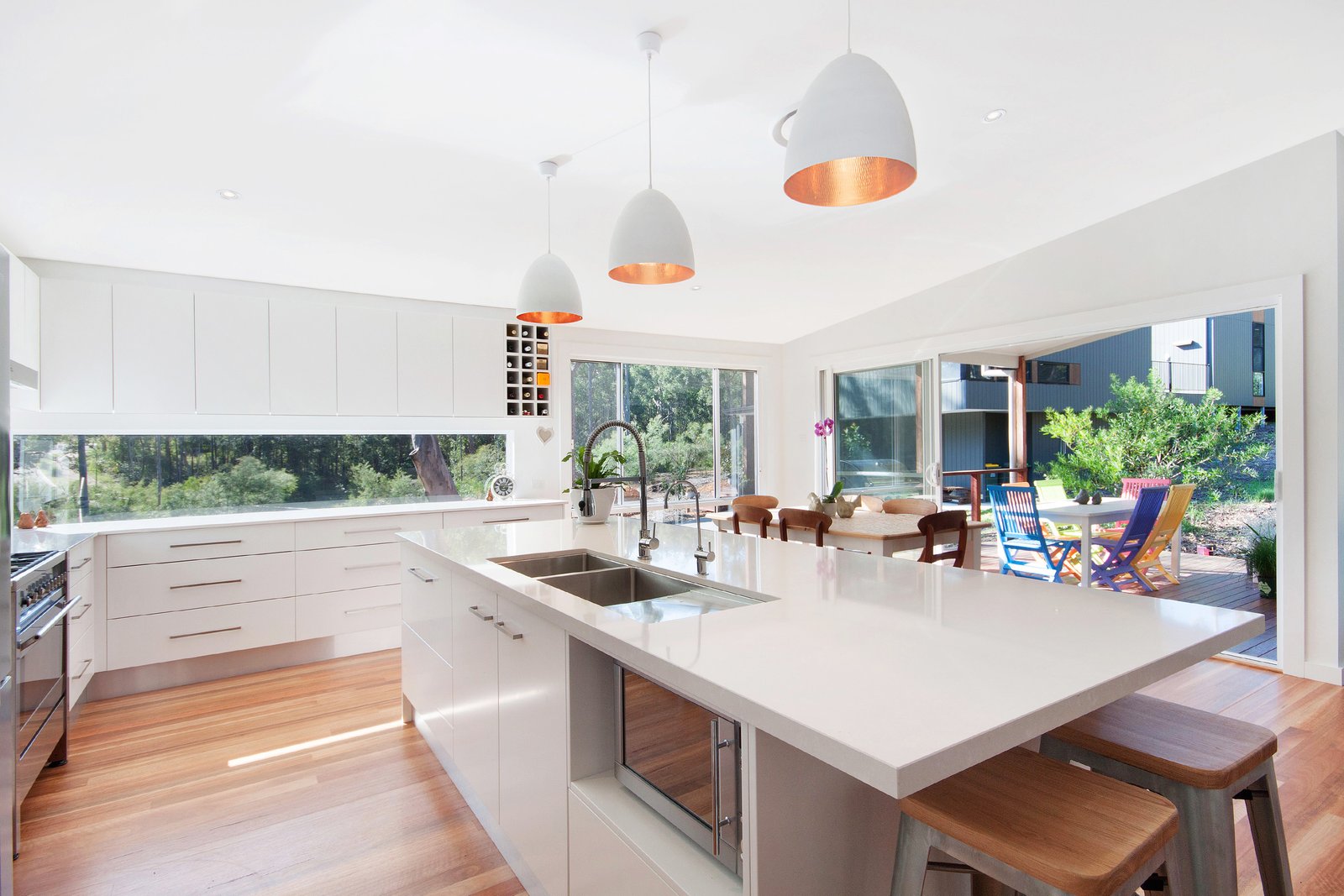 Are you excited at the thought of building your dream home but are still weighing up whether you'd like to go down the path of purchasing an existing home or custom building a home that is unique to you and your lifestyle?
Choosing a custom builder gives you more flexibility, more influence in the decision making process and choice of materials, and more control over the quality and function of your new home. Not only will your home be unique, it will be specifically designed for you and the piece of land that you wish to build on- plus it results in a home perfectly suited to your needs!
The following points will help you understand the advantages of having your new home custom built-
You're in control
One of the biggest advantages of building a custom home is that you have input in every phase of the building process. You have the opportunity to select everything that you want in your new home, including quality appliances, floor coverings, fixtures and custom cabinetry. If you love natural light, install as many floor to ceiling windows as you like, if you want a beautiful loud splashback to represent your personality- you can have it! From the exterior and interior you get to select every detail that goes into your new home.
Flexibility
With today's modern technology we have the tools to offer almost limitless design capabilities. Garry and Shane will work alongside you throughout the whole design and construction process to create a beautiful home.  They will regularly be delivering your vision to trades and installers and ensuring that every part of the build is completed to the highest standard possible. They will also keep in regular contact with you to ensure that your vision is progressing the way you thought it would and allow for flexibility throughout the build process to ensure that all aspects are completed to your satisfaction.
Energy Efficiency
Choosing to build a custom home will allow you to design a home that is sustainable and efficient. Using Solar Passive Design concepts Crighton Homes can design the orientation of your home in relation to sun and wind patterns to enhance the energy efficiency and comfort. You can also decide to run on solar-energy and have better quality insulation in addition to fully utilising passive cooling and heating to reduce energy bills. Environmentally friendly options can also be added such as water tanks and indoor gardens. Making these additions to an existing home can be a very costly exercise.
A Sound Investment
It's common for home buyers to think that building a custom home can be an expensive experience. Opting for a custom home will ensure that your home is built to the highest standard using he highest quality materials selected by you. While the upfront costs can sometimes be higher, it is most likely easier to recoup your investment. This is because a newer home is generally more appealing than an older home to most people.
Uniqueness & Lifestyle
This is one of the greatest benefits of building a custom home- you don't have to live with someone else's horrible choices or tastes. Quite often people buy homes that don't quite tick all of the boxes with the intention to renovate in the future. Unfortunately this usually doesn't happen very quickly and you are left to simply 'put up with' a design and layout that you dislike. Not an ideal situation after spending a significant amount of money.
With a custom built home, you get the design and layout that works best for you without having to compromise.  A custom built home is a blank canvas that can be changed to suit your exact lifestyle and specifications. Do you love to entertain? Then let us create a large alfresco area that connects to the kitchen so you can enjoy spending time with your family and friends. Do you have growing children? Let's look at creating a teenagers retreat or a separate games room where they can go to hangout and Mum and Dad can relax. Every aspect of your new home is completely up to you.
The beauty of a custom designed home is that you don't have to convert other people's dreams to fit your reality- you can create your own. Your custom built home will have your own unique touch, making it truly yours for many years to come.
Contact us today and let us bring your custom vision to life.