The coastal charm and sophisticated luxury of Hamptons style homes makes them a winner amongst Australian home owners. With our relaxed way of living and our love for outdoor entertaining it's no wonder that the Hamptons style is fast becoming one of the most requested and sought-after designs that we come across when building new homes in Murrays Beach and coastal areas.
So what are some of the most popular Hamptons style trends that you should be incorporating into your new custom home design?
1.     Mixing traditional weatherboard cladding with a variety of materials and textures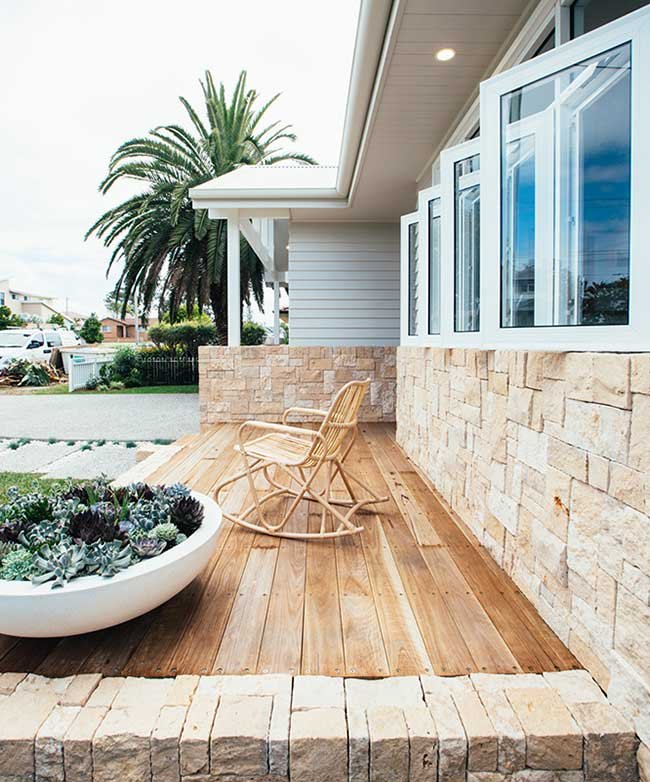 While whites, blues, timbers, and natural tones are all must-haves for creating the perfect Hamptons style interior, we're now seeing traditional materials such as weatherboard cladding being paired with various materials and textures to create a more contemporary and warmer appearance to the exterior. By incorporating a range of stones, render and steel into the design, these homes are still classic in style but are now also being altered to suit both coastal and bush settings
2.     Durable products and finishes to suit our tough Australian climate
When building a Hamptons style home it's important to consider the types of materials you're using. Due to our tough Australian climate you want to select materials that are resistant to damage from bushfires, termites, and won't swell or crack as the years go on.  An important feature of Hamptons architecture is the exterior cladding. It provides clean, horizontal lines that instantly evoke a sense of classic, coastal charm. We recommend using products such as James Hardie weatherboards like Newport or Sycon Linea which provide the classic look of timber weatherboards but are hard-wearing and low maintenance and have added protection against the elements.
It's important to note though that while weatherboard exteriors are generally associated with living by the sea in areas such as Murrays Beach, this sense of luxury and relaxed elegance can be recreated anywhere in Australia – whether it's a leafy street in the suburbs, or surrounded by paddocks in the country.
3.     It's time for a refresh
Typically the Hamptons style palette is all about mimicking the neutral colours of the coast. When you think of a Hamptons home you often think of various shades of white, cream, linen tones and greys, offset by contrasting rich blues. In 2018, the Hamptons style is moving towards a contemporary and sophisticated colour palette with tones shifting more towards moody blues and blacks paired with fresh white walls. We're also incorporating textures such as steel weatherboards, Cultured Stone and white timber exterior architraves to give the Hamptons style a fresh and modern makeover to the casual and relaxed coastal style that it's known for. Inside, we recommend incorporating accent colours in the form of lush greenery such as palms and orchids, and soft furnishings with a colour scheme that ties the entire home together.
4.     Modern finishes
While particular elements, such as neutral colour palettes, natural textures, internal paneling, high ceilings and traditional cabinetry all remain definitive features of a Hamptons look, we're finding that we're now modernising the Hamptons style trend to suit a more relaxed and contemporary lifestyle. While still classic in design, we're also adding more contemporary finishes to the traditional style with cleaner lines and smarter designs to suit smaller block sizes.
5.     Optimise your alfresco area for entertaining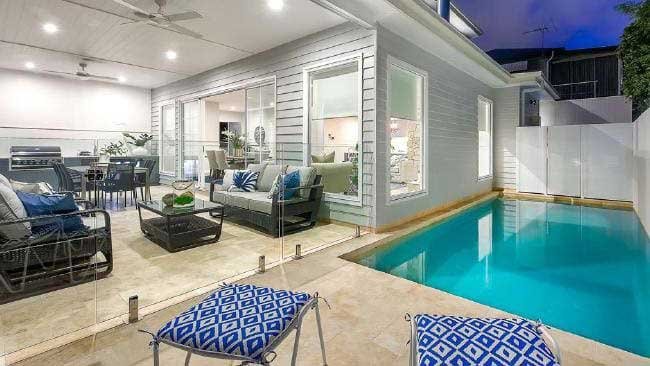 There's no doubt that Australians love outdoor living – think enjoying a BBQ with family and friends on a warm summer's evening or sitting out the back enjoying a nice glass of wine as the sun goes down. By adding an alfresco area with lush landscaped greenery, wicker furniture and a BBQ you can really create a beautiful seamless space that everyone will love to relax in. This is definitely one trend that will never go out of style.
At Crighton Homes we love how the Hamptons style is effortlessly stylish and continues to evolve as time goes on. With open plan designs that encourage natural light and breezes, and warmth in the colour tones and textures from nature, Hamptons style homes offer a relaxing, luxe resort feeling that you can't help but get caught up in.
One of the most exciting parts of building your new custom home is deciding on a style and coming up with a design that suits your unique tastes and lifestyle. For some people this comes easily, and for others it can be a bit more difficult. Whichever group you fit into, Crighton Homes has the design and building experience to guide you through the process and help you build your home your way.